Homeless People and the COVID-19 Pandemic
March 26, 2020
---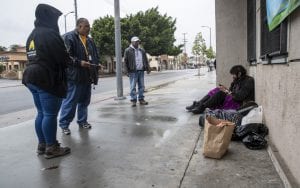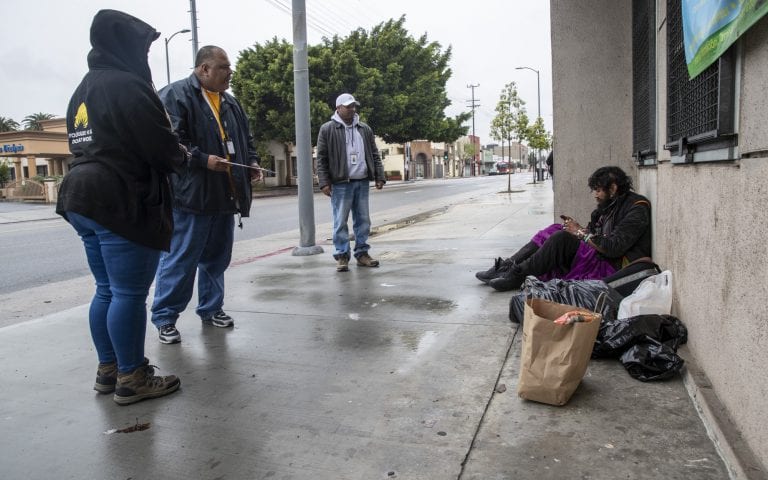 The novel coronavirus, COVID-19, is affecting every American and people all over the world, but it does not affect everyone equally. The more than 500,000 Americans who are homeless are especially vulnerable—due to age, lack of access to health care, underlying medical conditions, and lack of access to information and news—and also pose a risk in terms of continuing to spread the virus.1
Outreach workers for homeless agencies and nonprofits across the country are attempting to spread the word about the effects of the COVID-19 pandemic among the nation's homeless population. However, they are rarely able to offer hygiene supplies or other necessities along with the news. The scarcity of supplies, such as hand sanitizer, masks, and tests, is impacting many Americans, but it can affect homeless people even more deeply, as they are often the last to receive such necessities in normal times.2
Currently, it is mayors and city government officials who are largely addressing the crisis among the homeless population. Jersey City, for example, is offering showers, meals, and hygiene kits to its homeless population. "We have witnessed how COVID-19 has had a devastating impact around the world on all of us, but when you think of those who have the least in society, they are even more vulnerable during this crisis," said Jersey City Mayor Steven Fulop.3
Other cities have not been as prepared. In Houston, for example, when a homeless man tested positive for COVID-19, he was released back onto the streets before city officials, charitable organizations, and homeless advocates could find him a shelter.4 Other cities are also struggling to address the needs of the homeless population. In many major cities, organizations that serve the homeless rely on volunteers who are not willing or able to work during the pandemic.5
The state of California, which has the largest homeless population of any state, is primarily focused on finding shelter and providing space for quarantining individuals who might be sick.6 Governor Gavin Newsom explained his state's aggressive actions in this way: "Helping these residents is critical to protecting public health, flattening the curve, and slowing the spread of COVID-19."
Discussion Questions 
Why do you think homeless people are so vulnerable to the spread of this virus?
How should state and local governments address the spread of the virus among the homeless population?
How high a priority should protecting the homeless population be? Why?
Should the federal government do more & take steps to help states or to support the homeless population?
Do you think governments do enough to protect or assist homeless people? Why or why not?
Do you think shelter is a human right? Explain your reasoning.
Featured Image Credit: Brian van der Brug; Los Angeles Times
[7] Ibid.