Vaccine Mandates: The Way Out of the Pandemic or Presidential Overreach?
September 15, 2021 by Katie Jones
---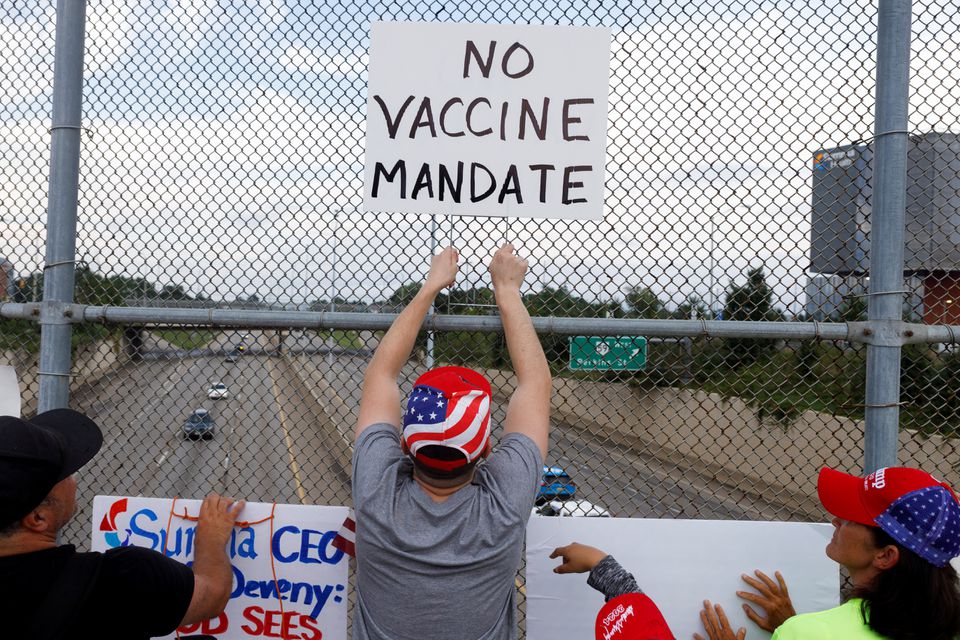 Last Thursday, President Biden issued an executive order requiring that all federal employees and employees of federal contractors are required to be vaccinated against the COVID-19 virus. Additionally, employees working for a company with more than 100 workers must be vaccinated or submit to weekly testing. Finally, those working for businesses that receive Medicare or Medicaid funds must be vaccinated.1 In total this mandate is expected to affect more than 100 million people.2
Dr. Anthony Fauci, the director of the National Institute of Allergy and Infectious Diseases, has said that the combination of the large number of unvaccinated people and the extremely infectious Delta variant has made it difficult to stop the spread of the virus in the United States.3 The Centers for Disease Control and Prevention has reported that 63% of those eligible for the vaccine have been fully inoculated, but hope that vast majority of Americans will receive the vaccine in order to end the pandemic.4
While the vaccine mandate has been welcomed by many Democrats as a way to curb the spread of the virus, Republicans have mainly voiced opposition. Public opinion generally supports the vaccine mandates, but there is a huge gap among partisan lines.5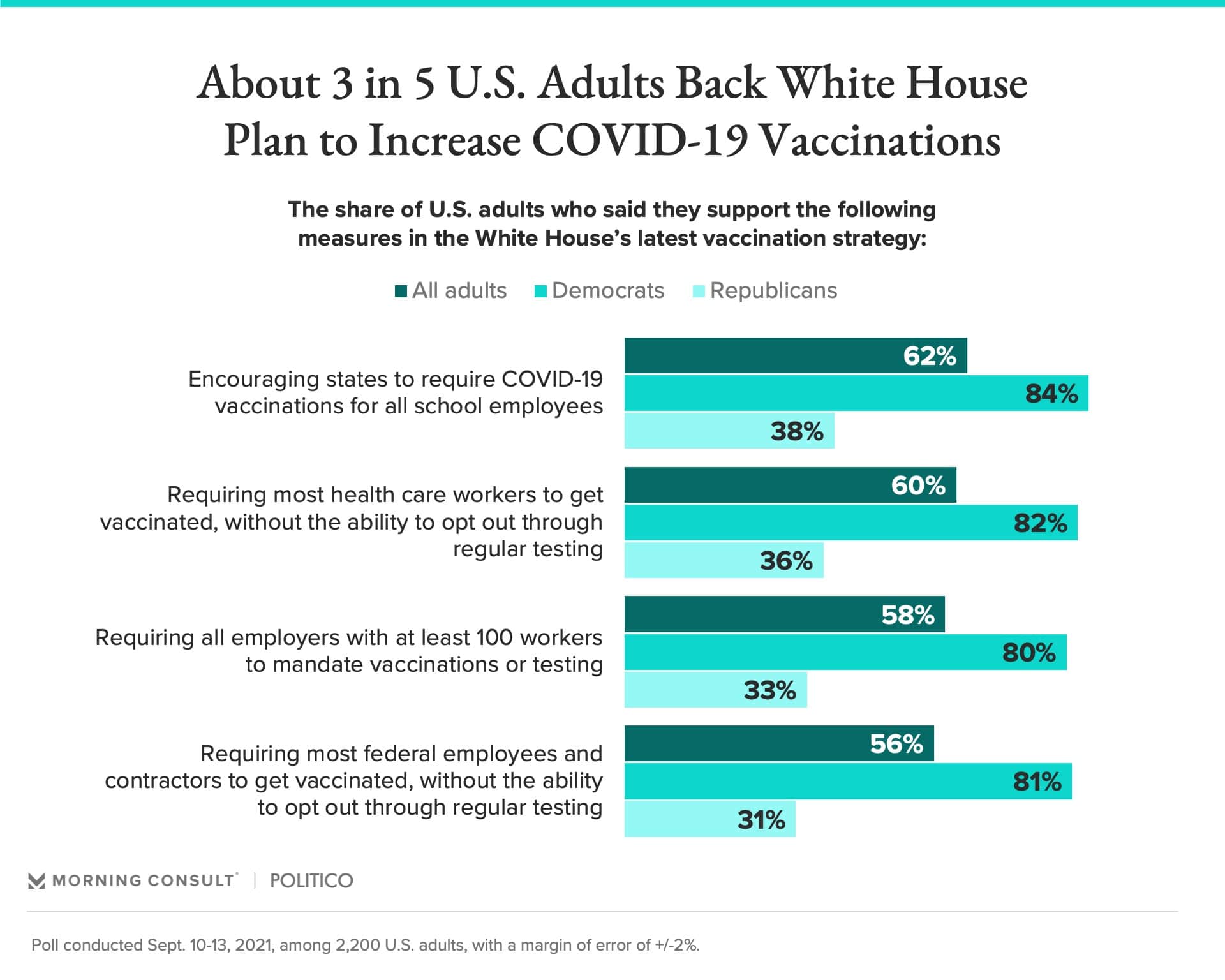 Opponents to the vaccine mandate generally present the vaccine as an effective way to protect people from COVID, but see it as executive overreach, a violation of individual liberties, and a way to divide the nation between vaccinated and unvaccinated populations.6 Supporters of the mandate have expressed that many vaccines are already mandated at the state level for participation in education or working in the field of health care. They also claim that the mandate is constitutional as it is limited in scope to areas that affect the federal government or to ensure workplace safety.7
Discussion Questions
How, if at all, might the vaccine mandate affect you or your community?
The mandate will likely be challenged in court. What do you predict the outcome might be?
If you were a policy-maker, would you support or oppose this mandate? Explain your reasoning.
Excluding mandates, what are other measures you believe should be taken to address the pandemic?
As always, we encourage you to join the discussion with your comments or questions below!
Sources
[1] White House. https://www.whitehouse.gov/briefing-room/presidential-actions/2021/09/09/executive-order-on-requiring-coronavirus-disease-2019-vaccination-for-federal-employees/
[2] Reuters. https://www.reuters.com/legal/government/how-will-bidens-vaccine-mandate-impact-workers-companies-2021-09-13/
[3] CNN. https://www.cnn.com/2021/09/13/health/us-coronavirus-monday/index.html
[4] Ibid.
[5] Morning Consultant. https://morningconsult.com/2021/09/13/white-house-covid-vaccination-mandates-poll/
[6] Washington Post. https://www.washingtonpost.com/politics/2021/09/13/bidens-coronavirus-mandate-isnt-divisive-its-opponents-claim/
[7] New York Times. https://www.nytimes.com/2021/09/12/us/politics/vaccine-mandates-republicans.html